Researching retirement options can be confusing. There seems to be myriad accommodation and lifestyle options out there, and you definitely don't want to make the wrong decision when it comes to where you're going to live. Discovering how assisted living and retirement homes work is a great start to finding out more about what retirement living might look like for you. Let's dive in.
What is Life Like in a Retirement Home?
A good retirement home will offer you community, dignity, and comfort; giving you access to your own space, but also allowing you to take advantage of communal areas and activities in order to socialize with other residents. There might also be dining and housekeeping services to make your life more convenient and give you more time to do the things you enjoy.
Life in a retirement home should be relaxing, but it can also be immensely rewarding—even fun! Choosing to downsize from your current home to life in a retirement home can help remove stress from your life, and community events can help keep you active and engaged during your retirement.
What is Assisted Living?
Assisted living removes the stress from life by having someone else take care of your daily needs for you; this includes getting meals, getting around, and handling other ordinary chores.
Assisted living is a way for seniors to get the most out of their retirement by enjoying as much time as possible doing the things they love and letting someone else take care of the rest. Assisted living lets you remove strain while maintaining your independence at the same time.
Is Access to Assisted Living Normal in Retirement Homes?
Assisted living is a personal choice that is offered in many retirement homes. At Kettle Park for example, assisted living simply means more hands-on, personalized care for residents that need it. Perhaps that just means leaving more of your daily tasks to our team or having someone on standby to help you with a medical condition; either way, our number one priority is to ensure that you are empowered to live your best life.
At Kettle Park, assisted living accommodations include transportation to off-campus destinations, three square chef-made meals a day, and the general upkeep of your residence inside and out by Kettle Park staff. Our staff are available 24 hours for all of your most pressing needs.
Does Getting Access to Assisted Living Mean I Need to Move?
Many retirement homes offer both independent and assisted living options to residents, meaning you don't need to move in order to age in place. Instead, the level of service you receive is adjusted to your needs over time, thus removing the need to move twice.
At Kettle Park, no matter what stage you're at, your needs are met just as you want them to be, with our services being tailored specifically to each resident. You'll always be treated with the utmost dignity and respect, and maintain as much independence as possible. Simply put, we'll be there when you need us, but not when you don't.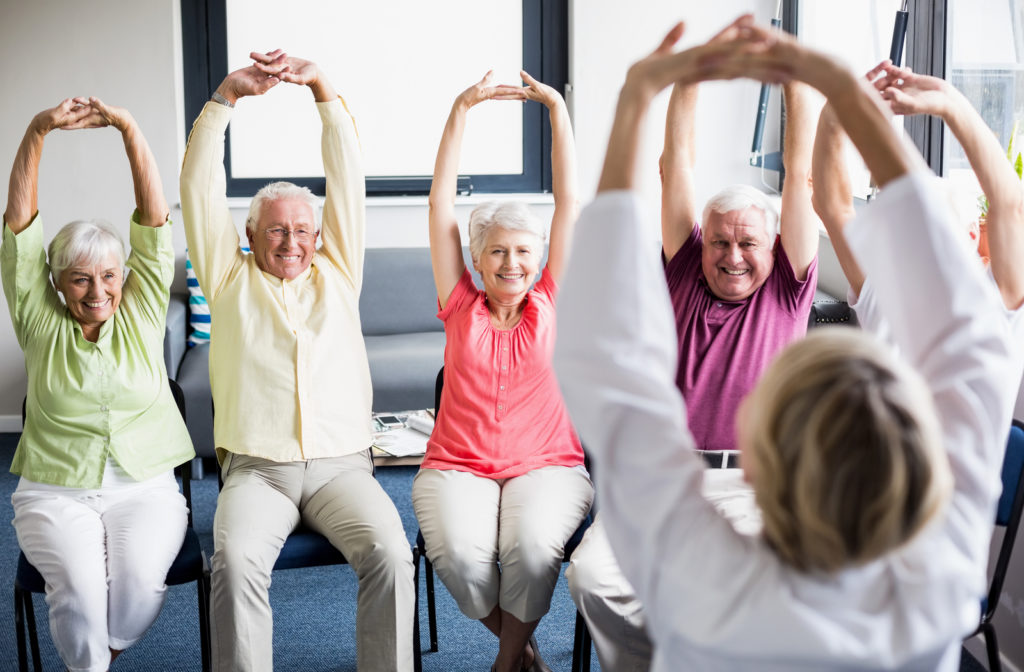 Feel at Home at Kettle Park
With beautiful, modern suites with a variety of available floor plans, features that'll give you plenty of ways to stay active, and customizable care options, Kettle Park is the place to call home in retirement. Contact one of our team members today to find out more about Kettle Park, and why our community might just be the perfect fit for you.