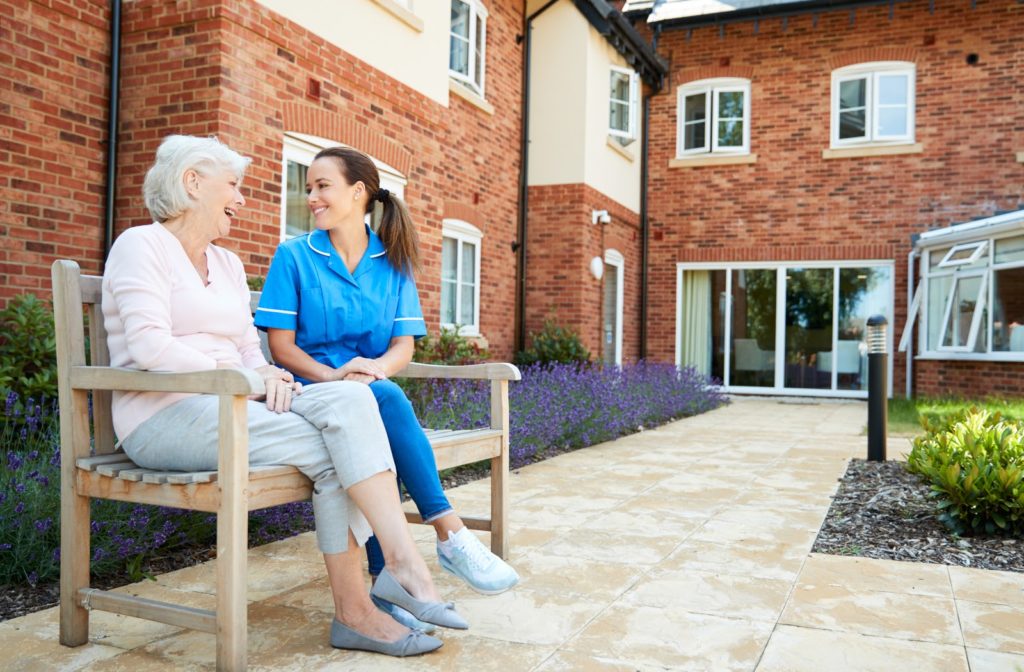 Choosing the appropriate senior living lifestyle can be daunting, and you want to make sure you're moving into the right community—this is your life, after all. Kettle Park Senior Living offers 3 different lifestyle options, including Independent Living and Assisted Living. To help you decide which one is right for you, we'll cover the primary differences between these two senior living lifestyles.
Lifestyle & Community
The senior living lifestyle you prefer will depend on your unique needs. Do you need daily home care support, or are you seeking a safe retirement community where you can maintain your independence?
With Independent Living, you can lead a similar lifestyle as being on your own, but with the bonus of living in a like-minded community with services and staff available as needed. Assisted Living provides total comfort where the compassionate staff takes care of your daily chores, and you're free to join a club or socialize in the games room.
Independent Living
Imagine having a private apartment where you can live freely without dealing with life's little chores like mowing the grass or shoveling snow. Your neighbors enjoy the same lifestyle, and you have the freedom to socialize and participate in activities like dancing, gardening, and playing games.
Independent Living provides a secure community where staff is available to help if you need it, but you don't have to sacrifice your independence.
Becoming a resident in Independent Living helps you ease into aging. You'll be surrounded by people your own age and you can continue to take care of yourself, but having well-trained staff at your beck and call makes for a hassle-free lifestyle.
Even if you don't end up needing staff assistance, you'll relish the peace of mind afforded by living in a secure Independent Living community.
Assisted Living
As the name suggests, Assisted Living offers residents ultimate comfort by removing the need to shop for groceries, cook, or housekeep.
When you start experiencing some challenges in your daily activities, Assisted Living relieves the stress with 24-hour assistance. You'll enjoy a comfortable private apartment and be invited to join clubs, use the fitness center, and have private settings to visit with your family. Even when you need a little extra hands-on care, you can maintain a carefree life in Assisted Living.
In Assisted Living, you still get to decide your daily activities and pursue your interests. If you have mobility issues or find tedious tasks challenging, the help you'll receive allows you more time to enjoy life.
Experienced nurses and aids can care for you, help you with bathing, dressing, and taking your medication. You can head to bed each night in a safe community where your needs come first.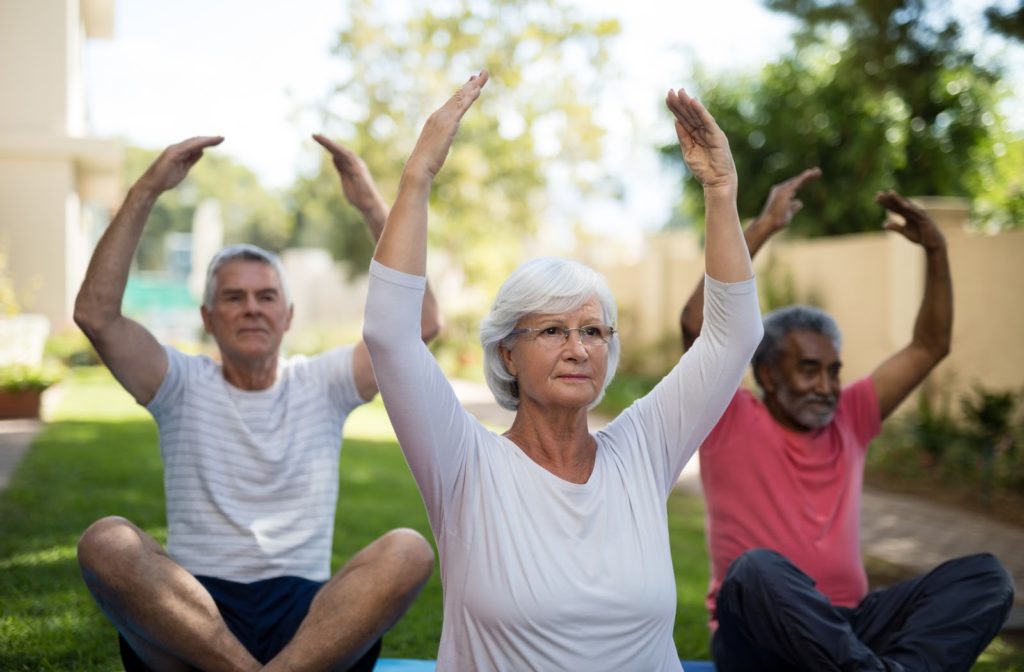 Services & Amenities
So, what are the services and amenities like within each senior living lifestyle? Kettle Park Senior Living offers a range of options tailored to enhance each individual's experience.
Independent Living
The benefits of Independent Living reveal themselves when you need a little help or want to have an extra-long visit with your family and don't have time to make dinner. You'll usually manage your own medications if you have any. Independent Living residents don't rely on the staff for medical care, but help is always available when you need it.
When you move into an Independent Living community, you'll have access to optional services, like a meal program that includes 1, 2, or 3 meals per day. That way, if cooking isn't your favorite task, you can choose to have your meals prepared.
The same goes for housekeeping—you can add cleaning and laundry services for an additional cost. To enhance your experience, Kettle Park Senior Living provides residents with health and wellness programs, which are an excellent way to stay healthy and meet your neighbors.
Assisted Living
The services and amenities for Assisted Living residents are tailored to each individual as needed in addition to the standard services. This lifestyle helps seniors who require assistance with medications, personal hygiene, and more hands-on medical care while offering some independence in activities and socializing.
Assisted Living provides comfort and ease as you'll have all the help you need to complete your daily activities. You'll receive 3 meals per day, weekly housekeeping and laundry, and have access to 24-hour assistance.
If you want to visit a destination nearby, a bus can be scheduled to take you on a group outing. The comprehensive health and wellness programs help you stay active, and you can forget about all the tedious household chores and focus on your well-being.
Considering the Cost
Since fewer services are offered with Independent Living, the cost can be lower than Assisted Living. You deserve ultimate comfort, and the price shouldn't deter you from receiving the care you need. Contact us to learn more about the pricing options for both Independent and Assisted Living lifestyles at Kettle Park Senior Living.